State Bank of Pakistan (SBP) releases Annual Payment Systems Review for Financial Year 2020-2021 showing significant growth in the space of digital financial transactions in the country.
Mobile banking volume up by 134% & value up by 179% while internet banking volume up by 65% and value up by 92%. Overall e-Banking transactions register strong growth of 31% by volume and value which indicates an increase in the adaption of digital means for payments.
Point of Sales (POS) transactions show YoY growth of 26% by volume and 24% by value. The e-commerce transactions show growth of more than 115% in terms of volume, whereas 74% in terms of value. These trends point towards healthy growth in fostering a more digitally integrated economy.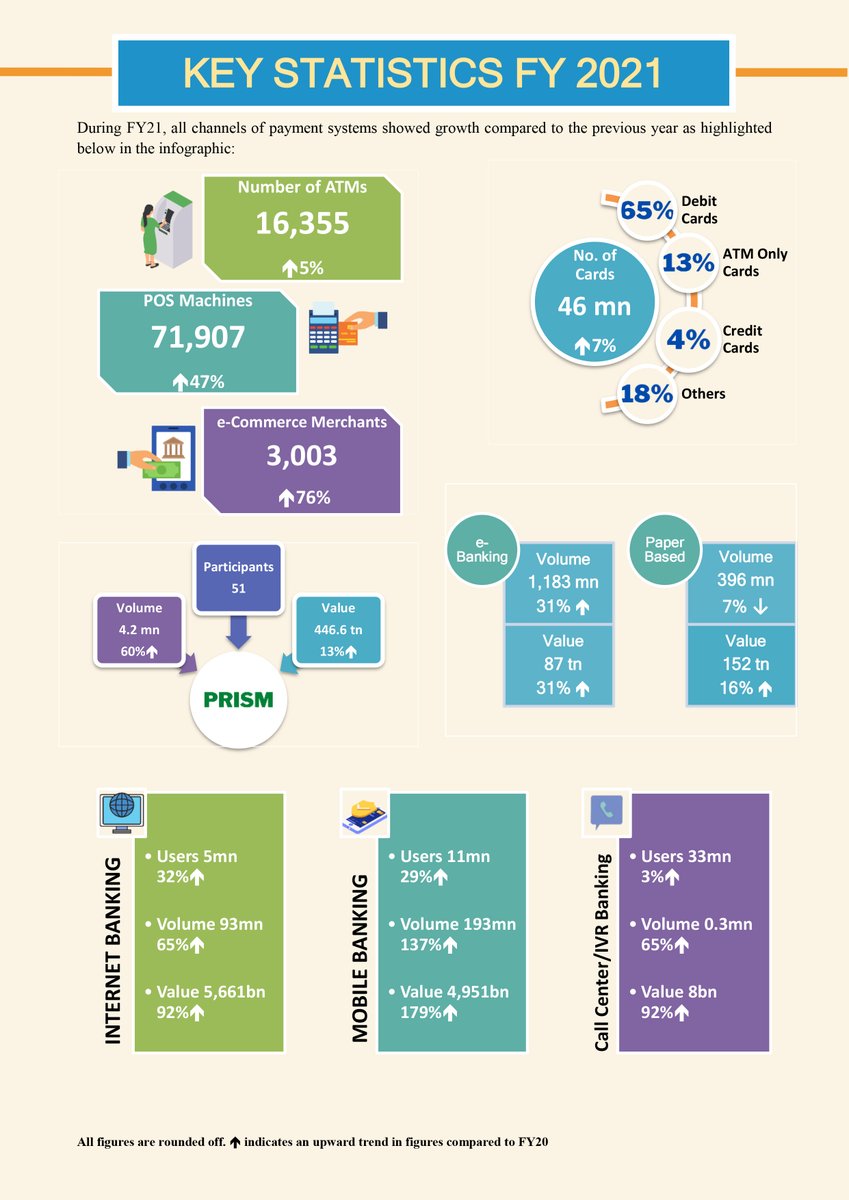 It is expected that this momentum of growth will continue to strengthen as modernizing the country's payment system and infrastructure is a key priority for State Bank of Pakistan (SBP) and it will continue to work on providing an enabling regulatory environment.