Eid Ul Adha 2022 Holidays in Pakistan Notification
Government announces Eid Ul Adha Holidays in 2022 in Pakistan, Notification Issued.
The federal government on Sunday announced a holiday of five days for Eidul Adha in the country.
According to a notification from PM Office, Pakistanis will enjoy Eid Ul Adha with holidays from July 8 to 12.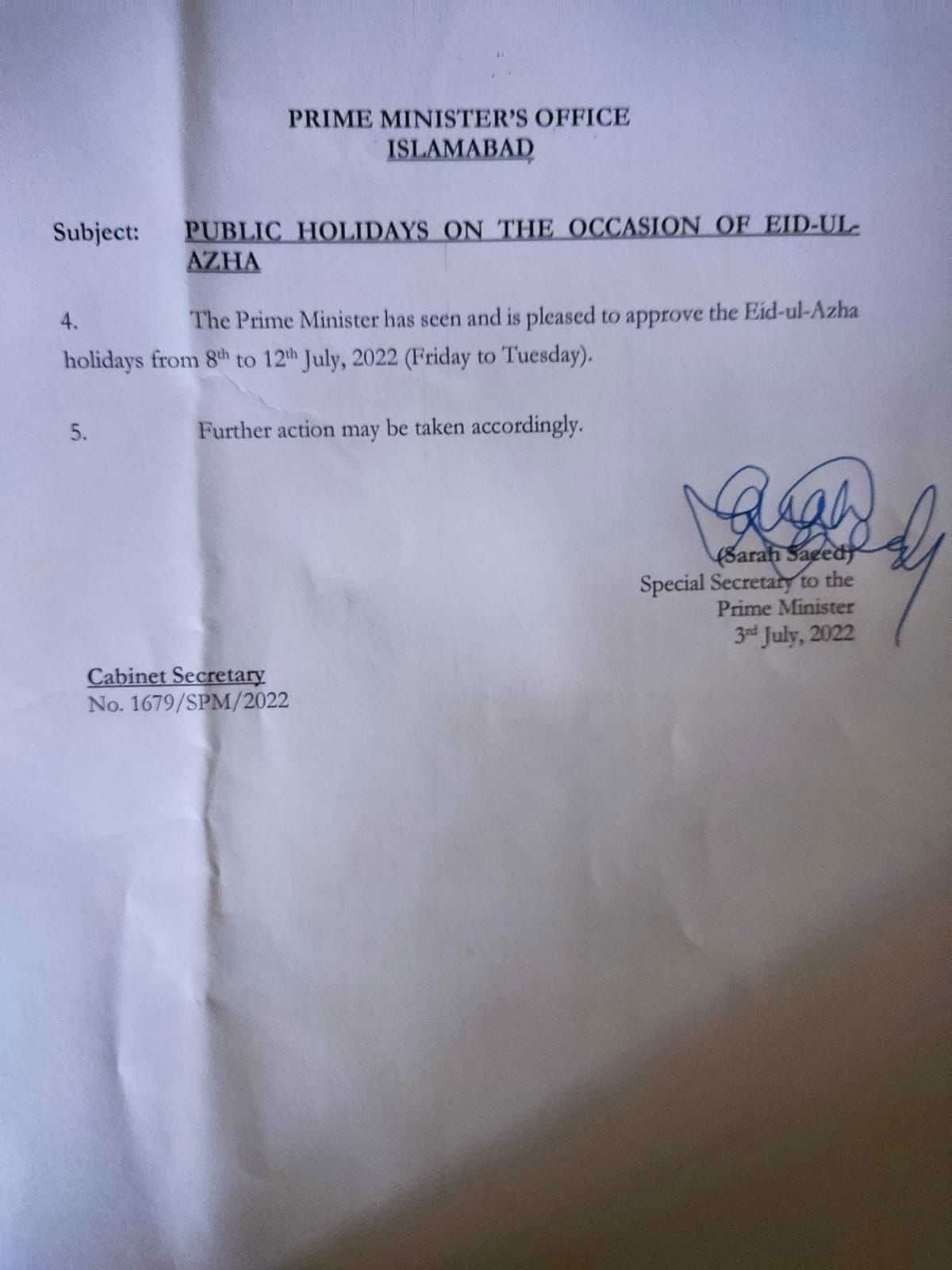 Moreover, on June 29, the Central Ruet-e-Hilal Committee announced that the Zil-Hajj moon not sighted in Pakistan. Furthermore, committee announced Eid ul Adha in Pakistan on July 10 (Sunday).
Eid Ul Adha 2022 Holidays in Pakistan | Eid Ul Adha 2022 Holidays |